---
The following dramatic photos were taken yesterday by Hoopstad farmer Petrus Roux during a massive sandstorm (or stofstorm in Afrikaans) in the Freestate, South Africa…as it came closer…

Local Welkom business Silostrat, which posted the photos, told SAPeople that Roux captured the incredible scenes of Mother Nature whilst planting maize outside of Hoopstad, an area renowned for its maize production.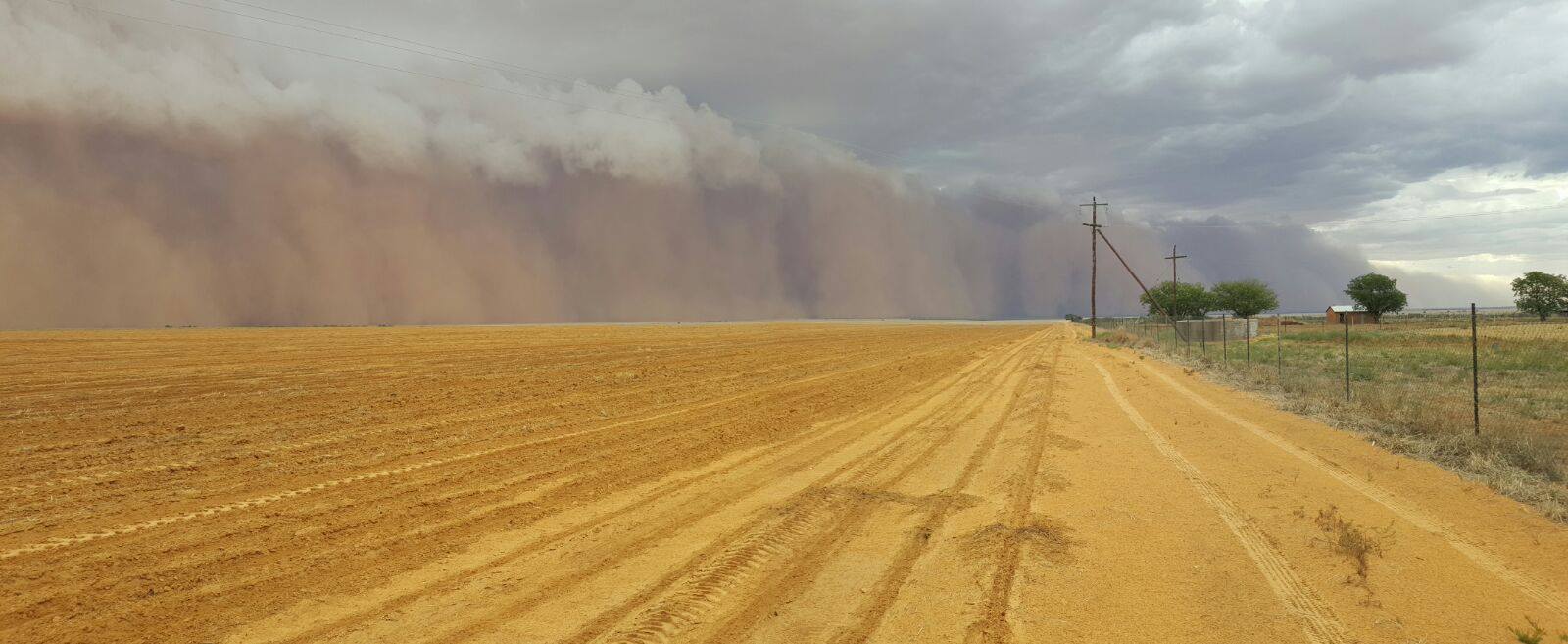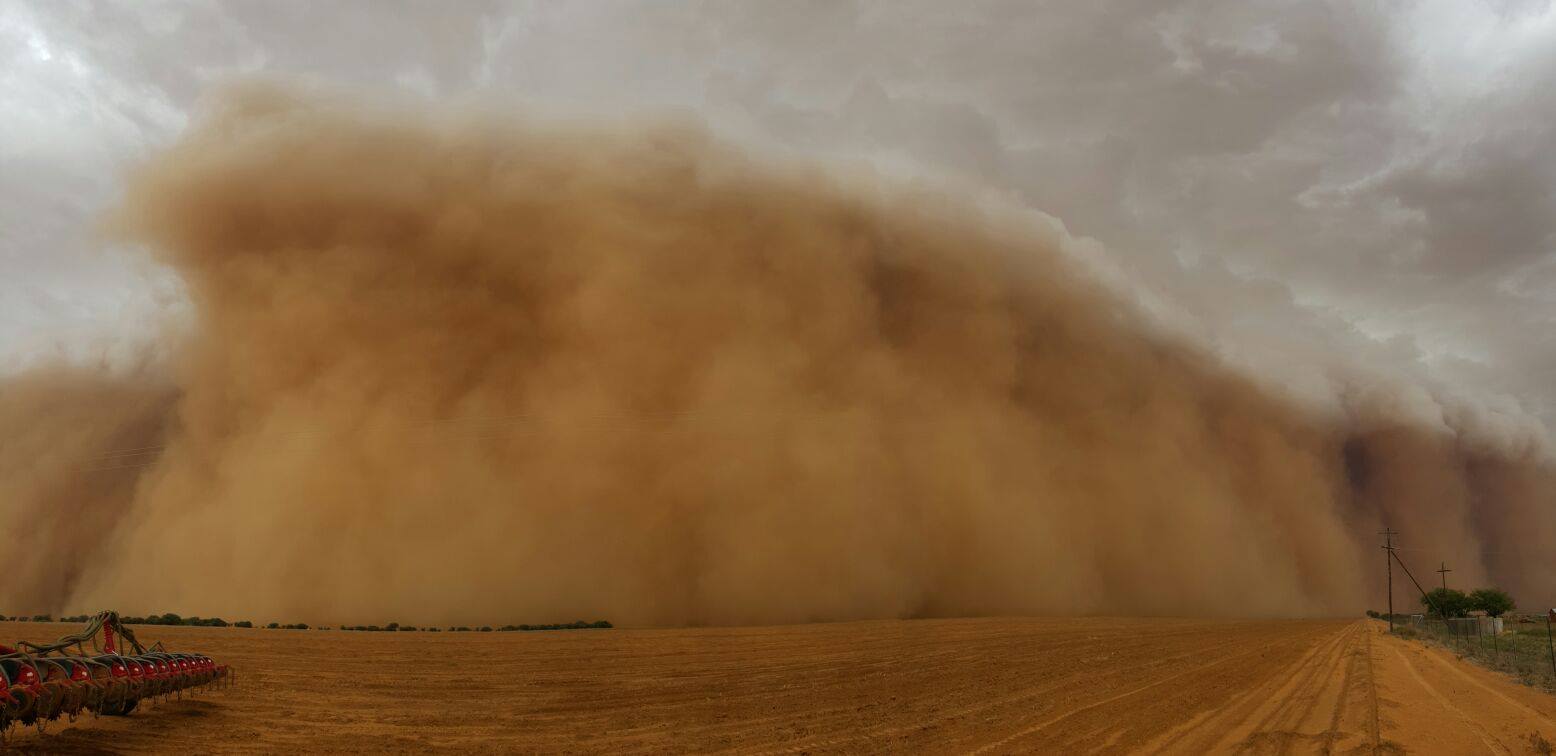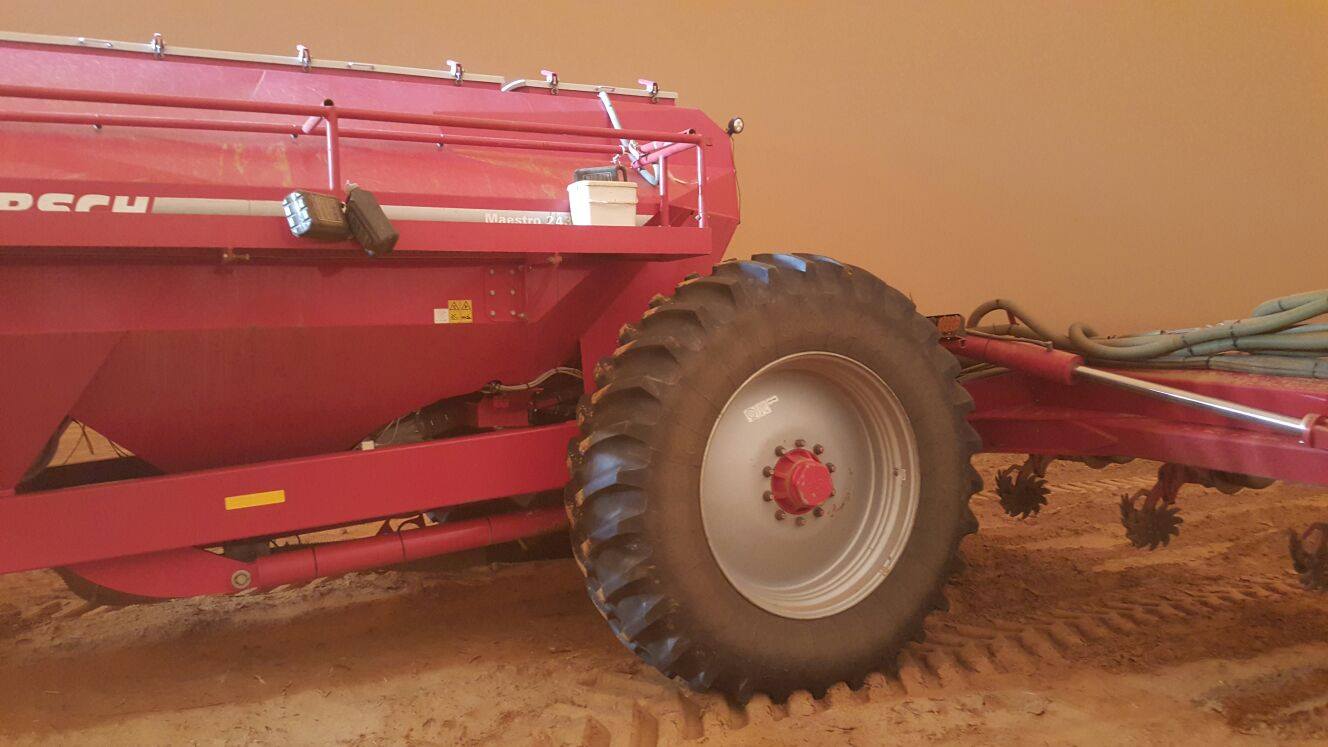 Since Silostrat posted the pictures yesterday afternoon, they have been shared through social media as rapidly as the sandstorm itself swept through the Freestate.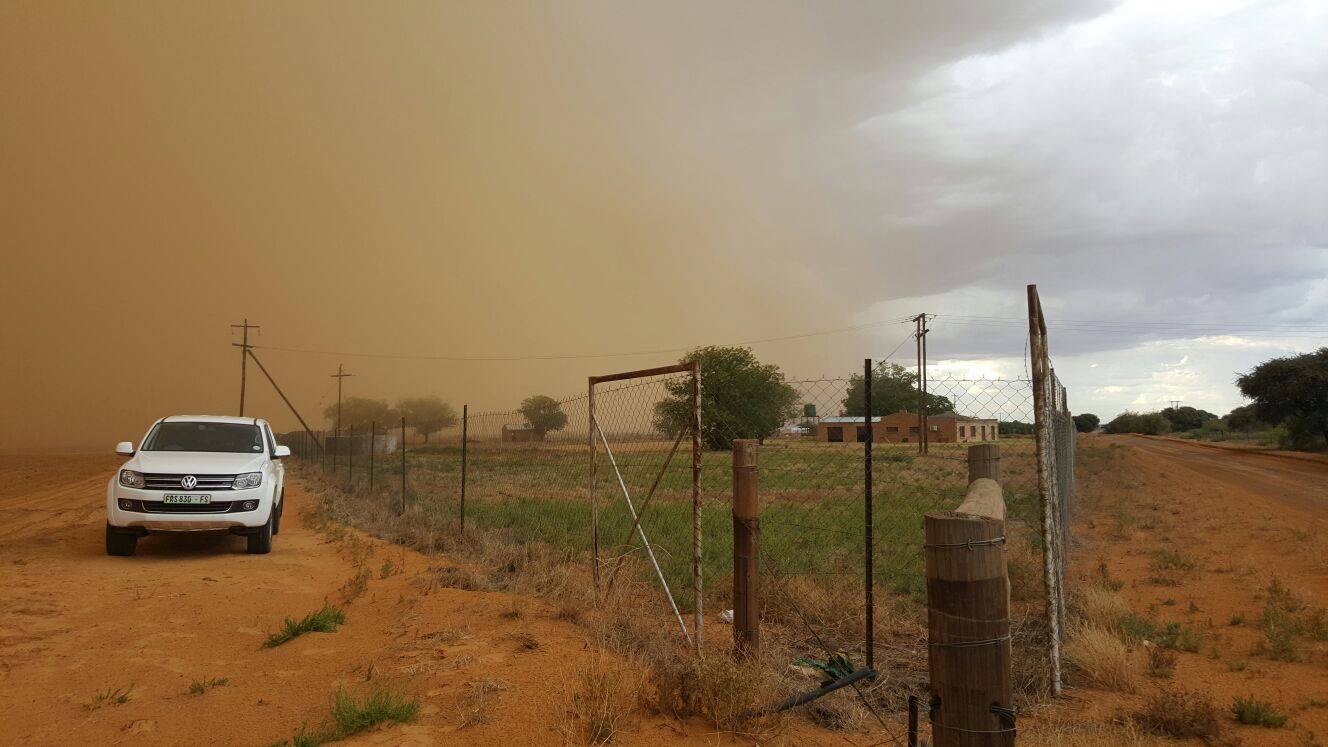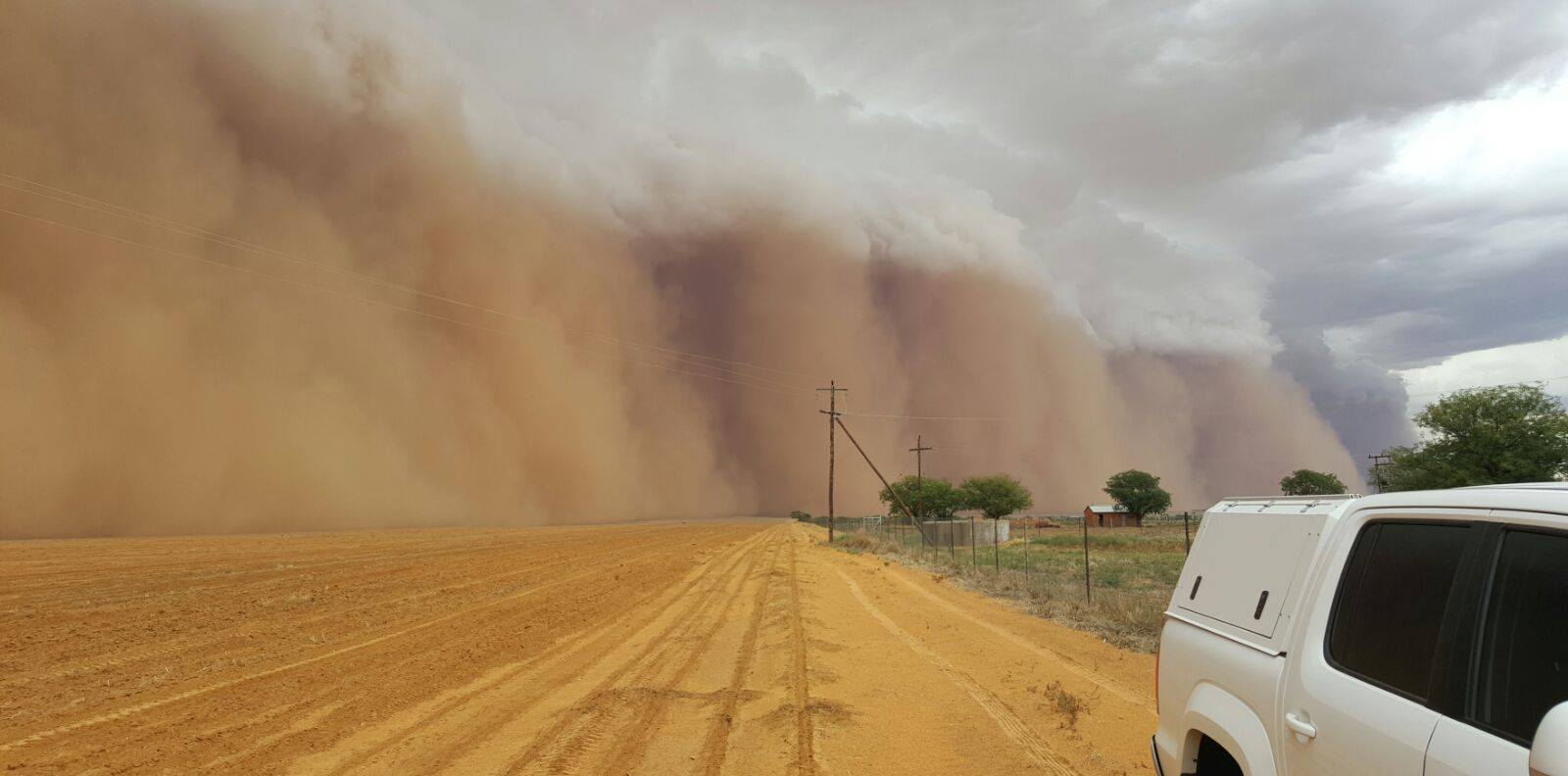 After uploading the photos, Silostrat wrote: "Het nie woorde nie… (Have no words)." They also uploaded the following photos: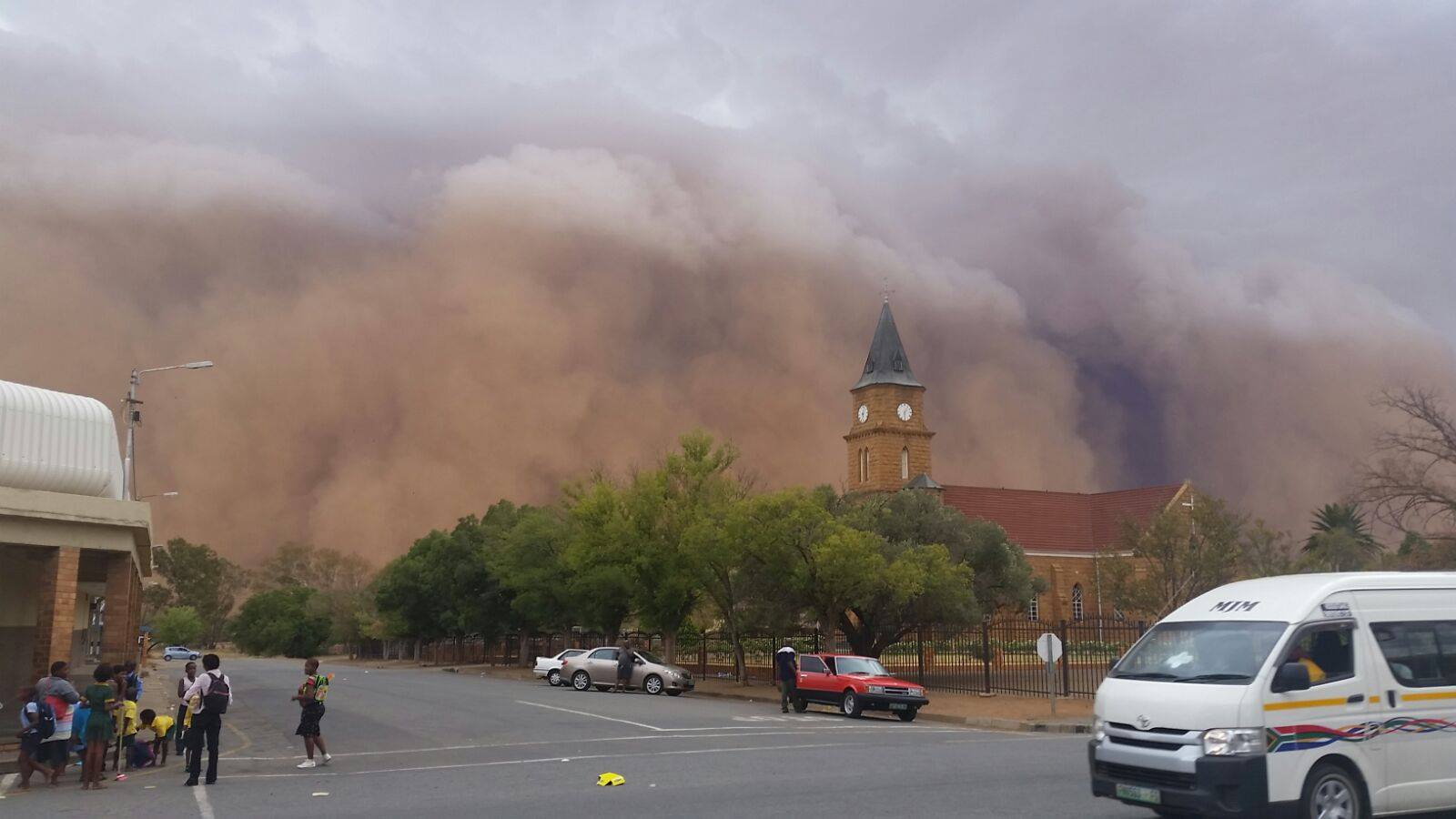 Hoopstad (Tswelopele) lies between Bloemfontein and the North West Province. Other areas like Soutpan, in Lejweleputswa district, were also apparently affected.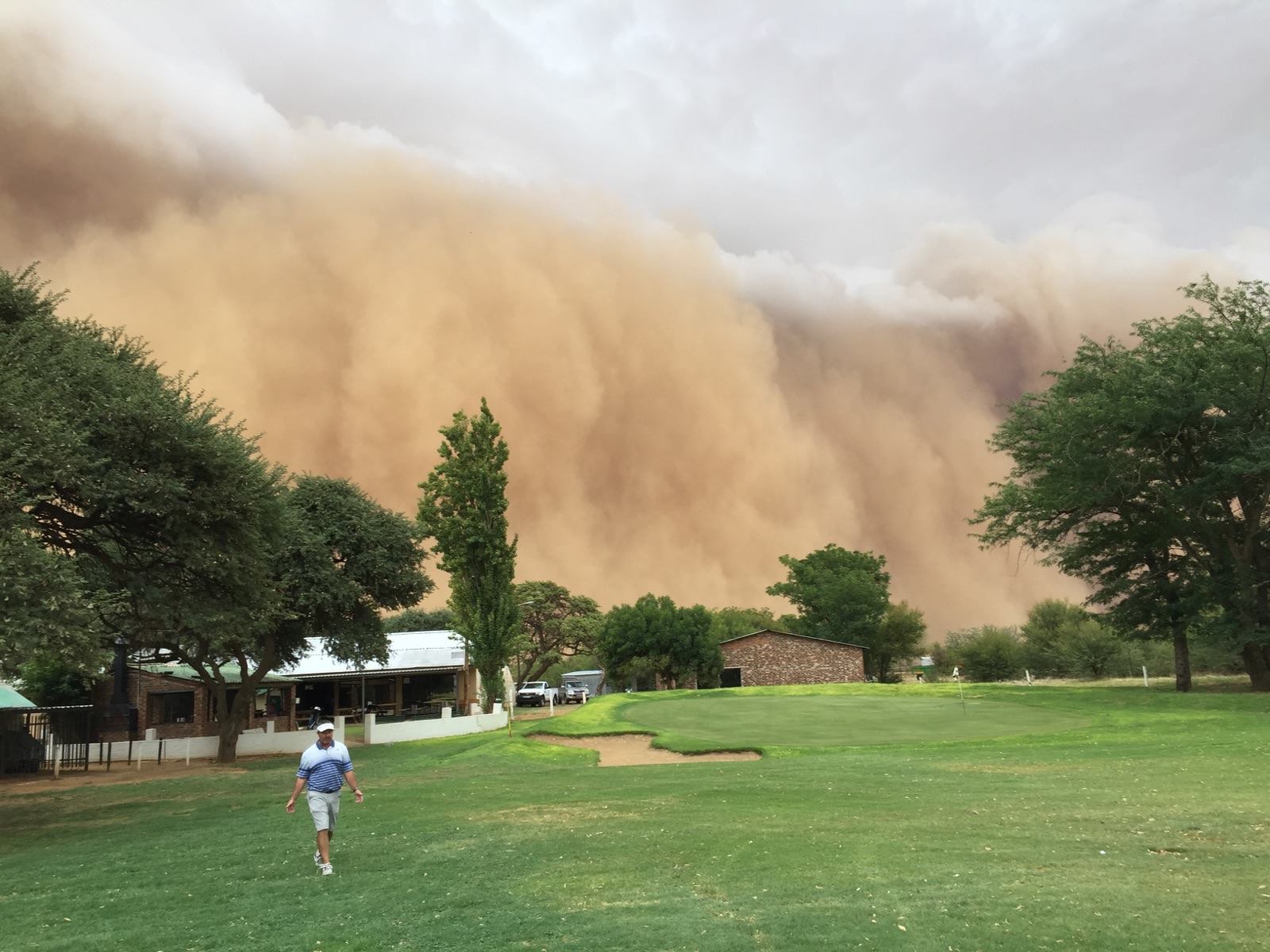 Sandstorms in the area are so legendary that it has its own Hoopstad Stofstorm Band!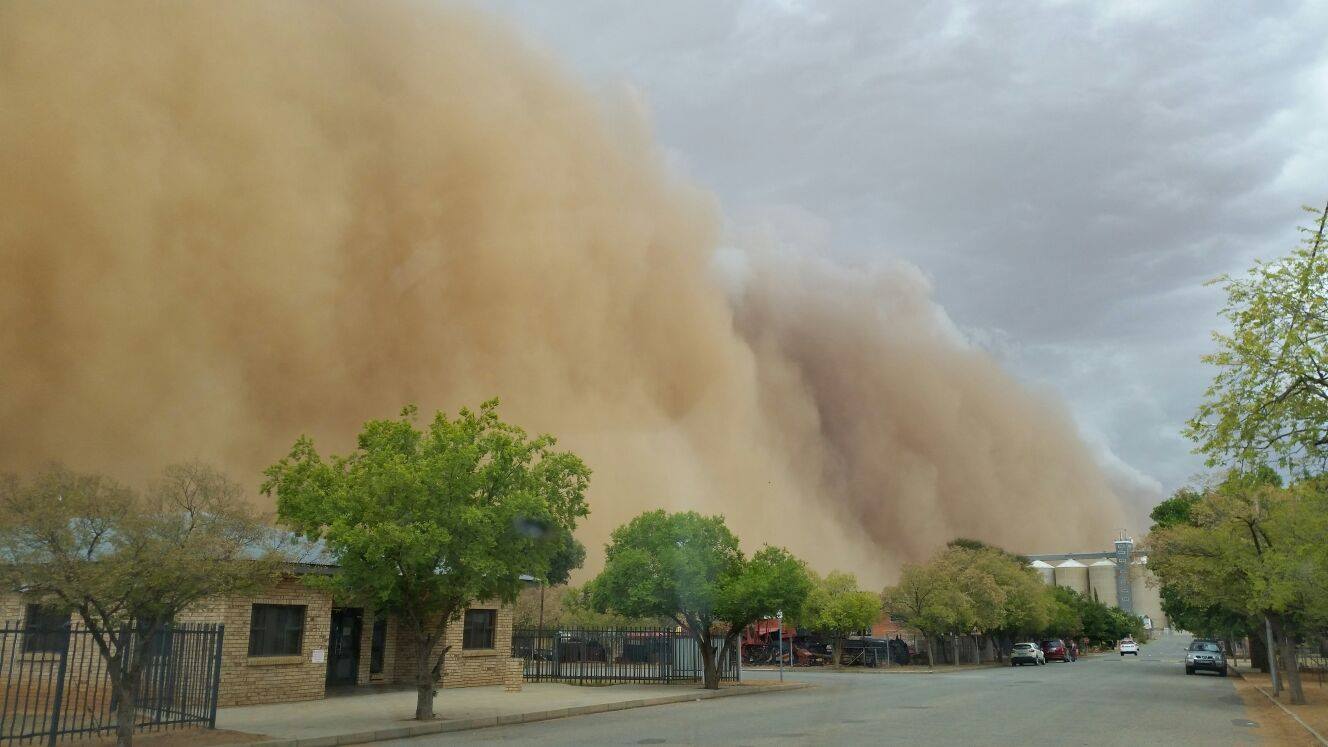 And after the sandstorm there was the much-welcomed bietjie reen (bit of rain) with residents in Bultfontein, 100 km north of Bloemfontein) reporting a "lekker vinnige 26mm…Dankbaar!"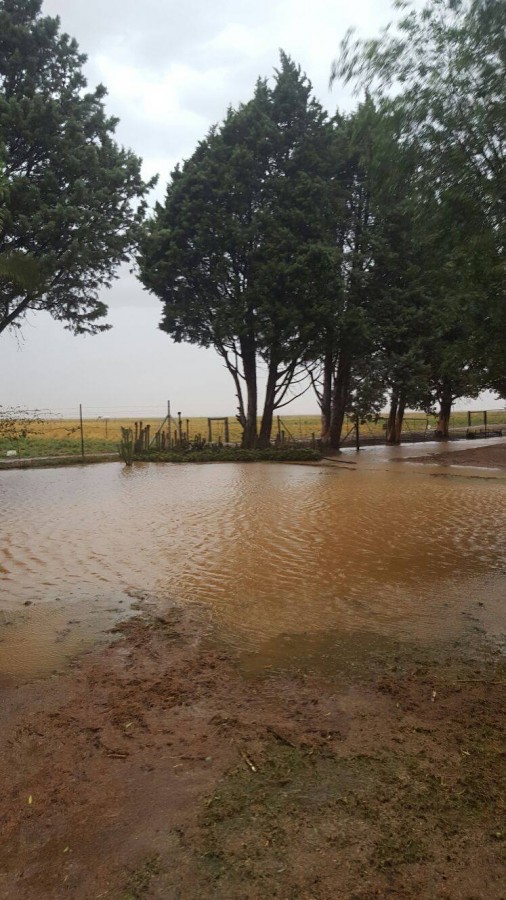 26mm in Bultfontein. Photo: Jan Harmse
On the Hoopstad (Tikwana) facebook page, a few photos were also posted yesterday afternoon, including the following two by Rethabile Mapilok who said "Current situation…el nino at its best."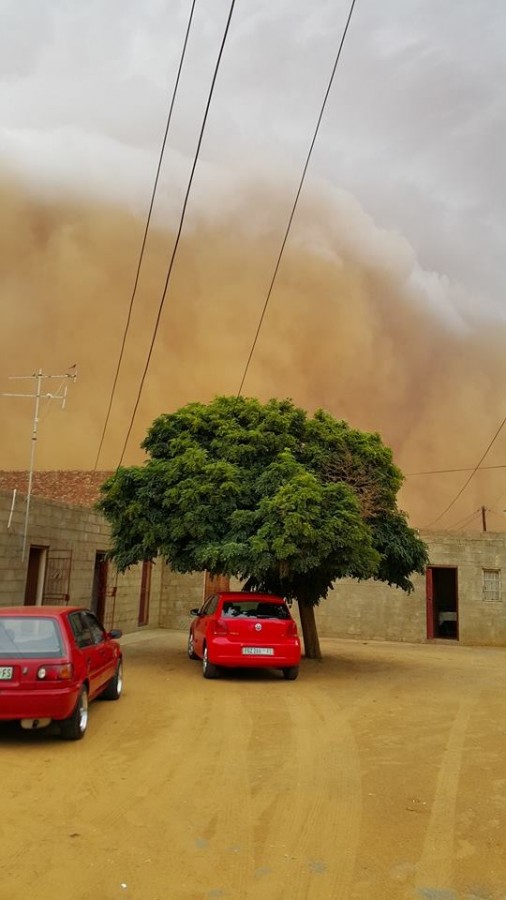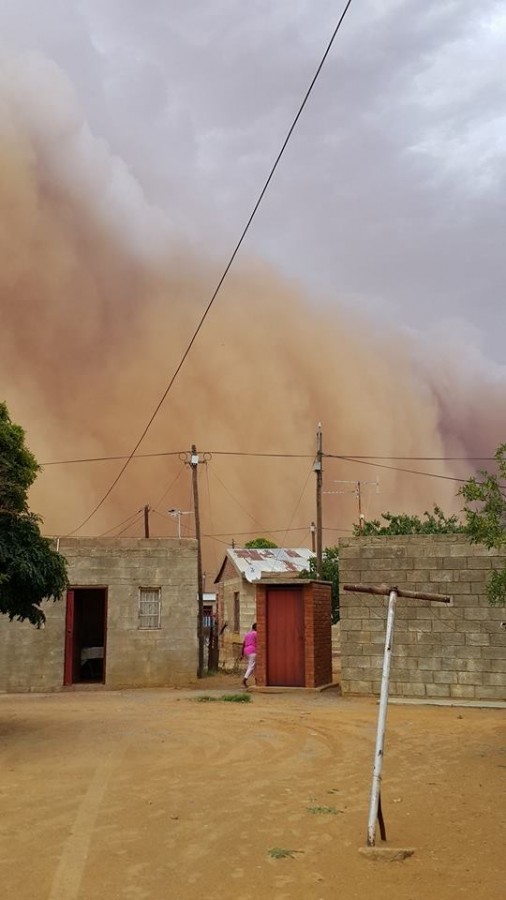 And Lefa Makoanyane posted this photo to the page saying "Tjo, dibe tsa Hoopstad di strong."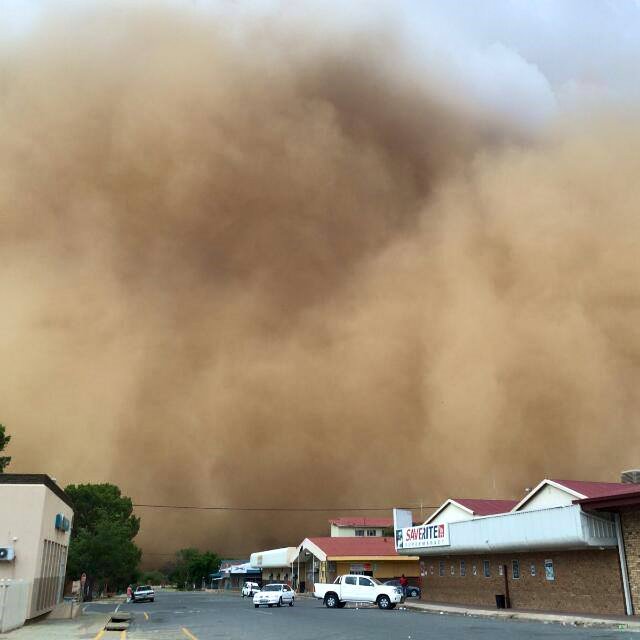 Nicolaas Van Der Linde posted these two pictures on Silostrat's page: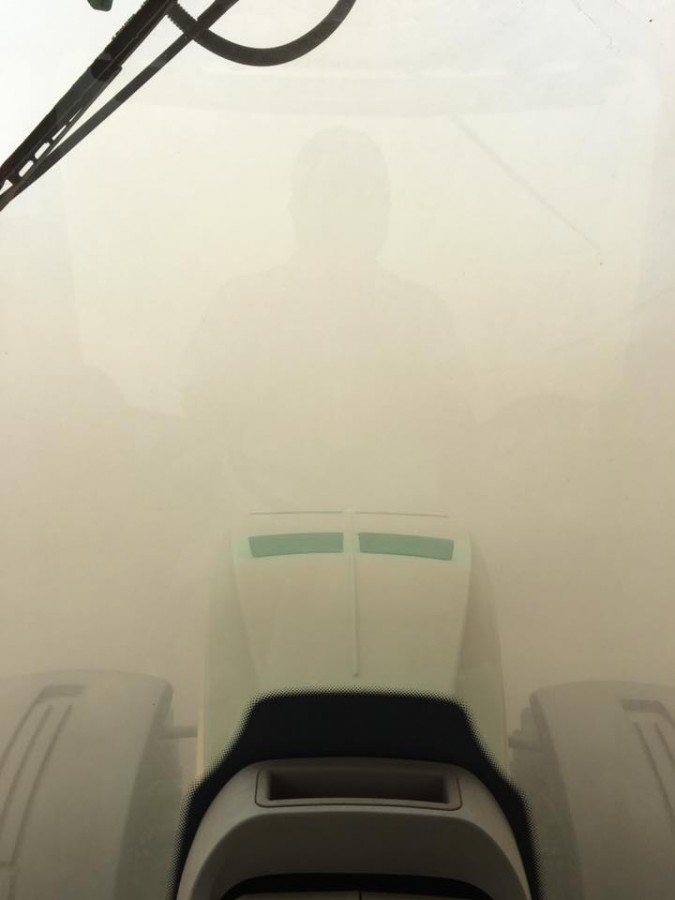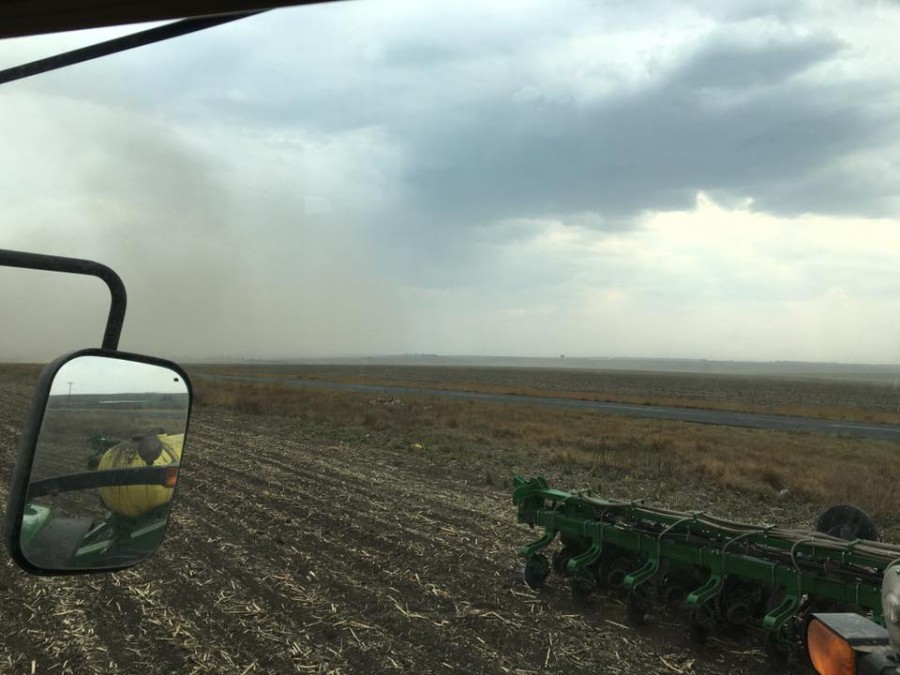 The following two videos of the sandstorm were posted on YouTube by Louis Bothma and Kobie Barnard.
Watch Video: Stofstorm Bloemfontein, January 2016 (Tilt your head!)
Watch Video: Hoopstad Stofstorm, January 2016
Although sandstorms are renowned in the area, South Africa has been experiencing radical and dramatic weather recently with a heatwave in several parts of the country (it was 42 degrees in this area – Bloemfontein – last week), a devastating drought across most of the country, flash floods and a major hailstorm in Krugersdorp.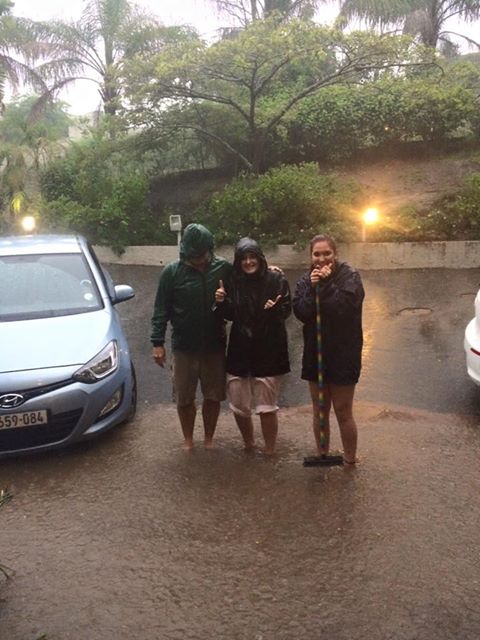 Westville in KwaZulu-Natal experienced a massive downpour of approximately 100mm…although it didn't even reach as far north as Hillcrest.
The following photos were taken by Carla Shannon Photography in Krugersdorp during the hail storm (please visit her page for more):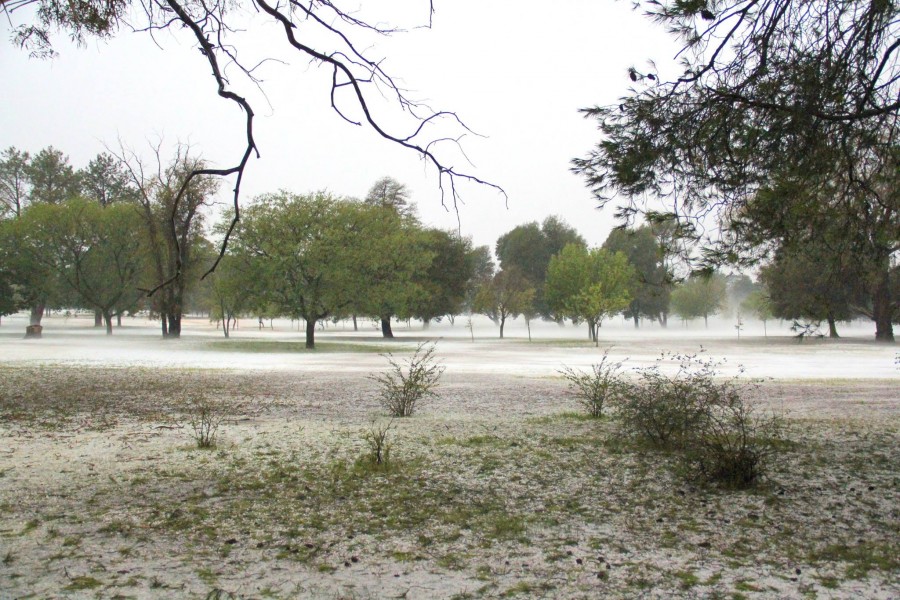 Krugersdorp Golf Course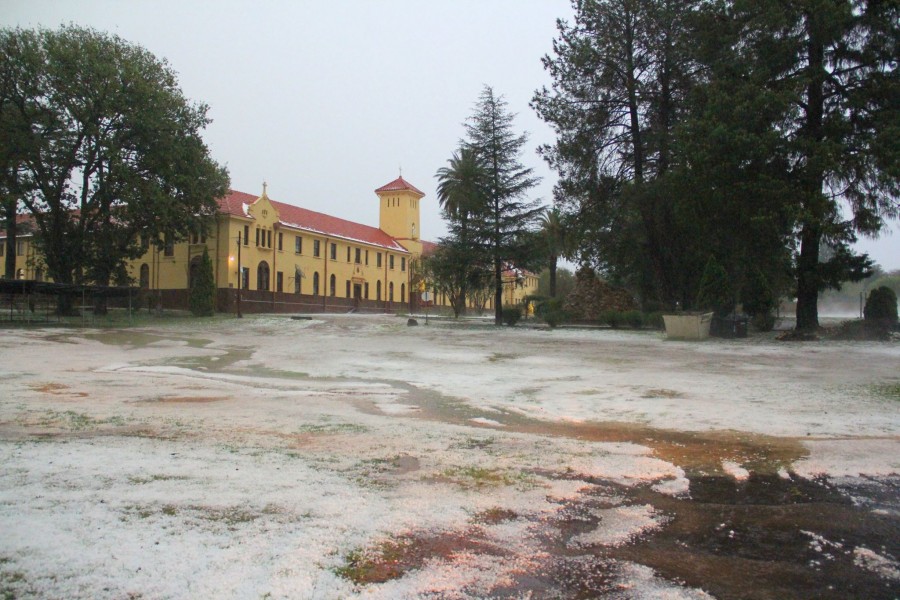 St Ursula's School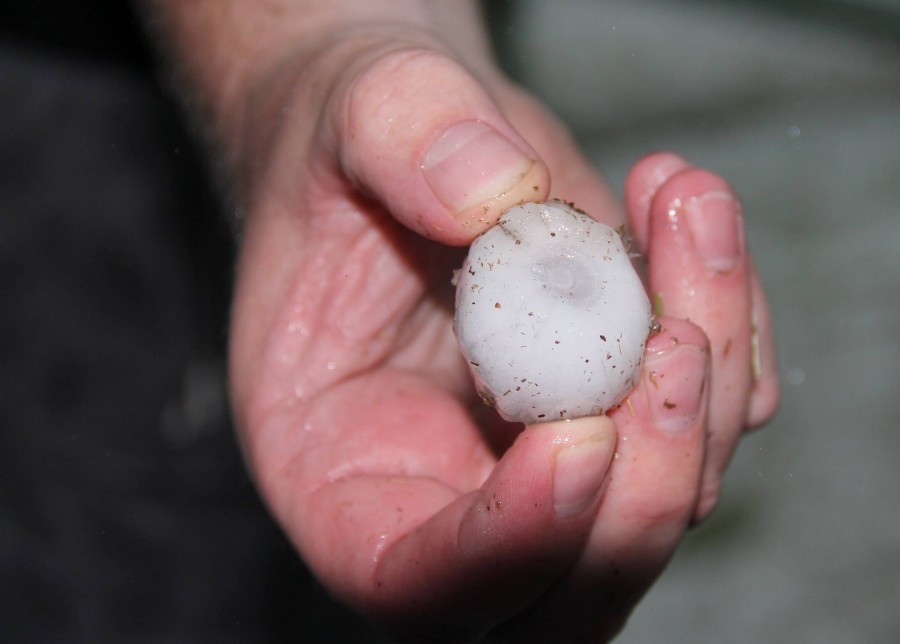 Golfball sized hail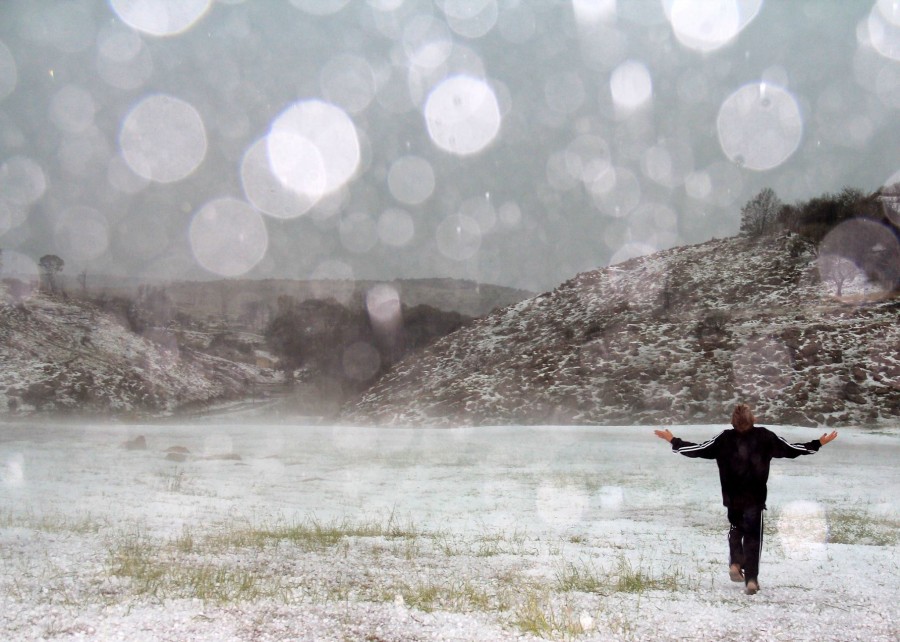 Golfball sized hail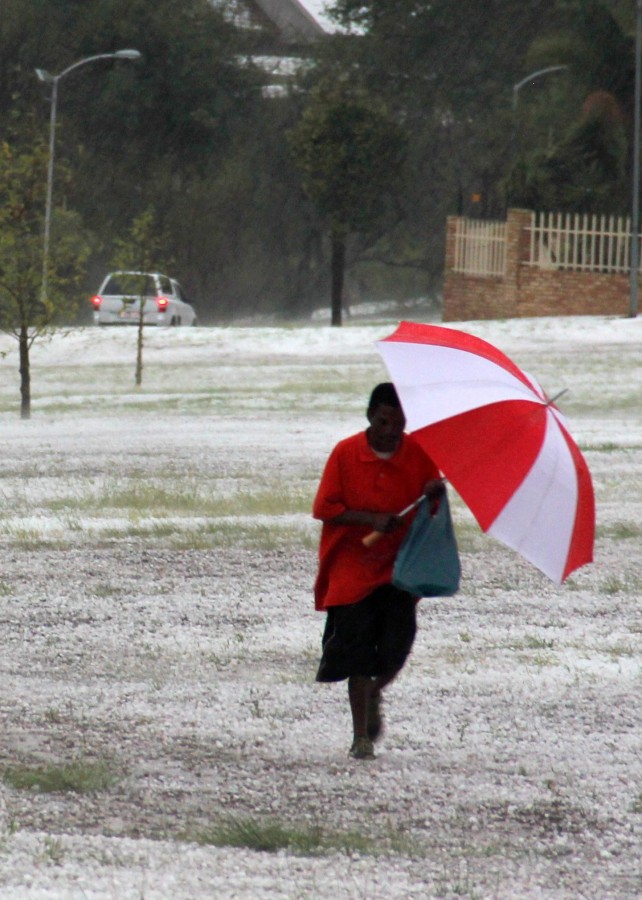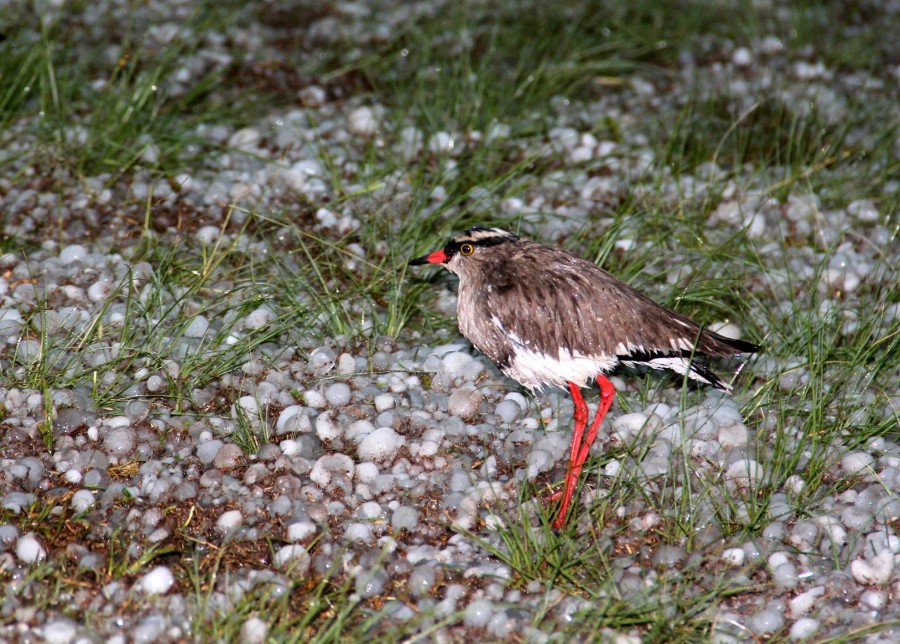 MORE
View the Silostrat Hoopstad sandstorm post on Facebook here.
See the hailstorm damage here.
Source: SAPeople.com
Incredible Photos & Videos of Hoopstad Sandstorm
---